Australia's favourite premium modern cloth nappy brand offering award-winning products for busy, enviro-conscious parents.
Excellent Customer Service

Happy To Help However We Can

Australia's Most Award Winning Nappies

Ranked #1 on ProductReview.com.au

Family Owned Business

Over 19 Years of Knowledge
Cloth Nappies From 3.5Kg To Toilet Training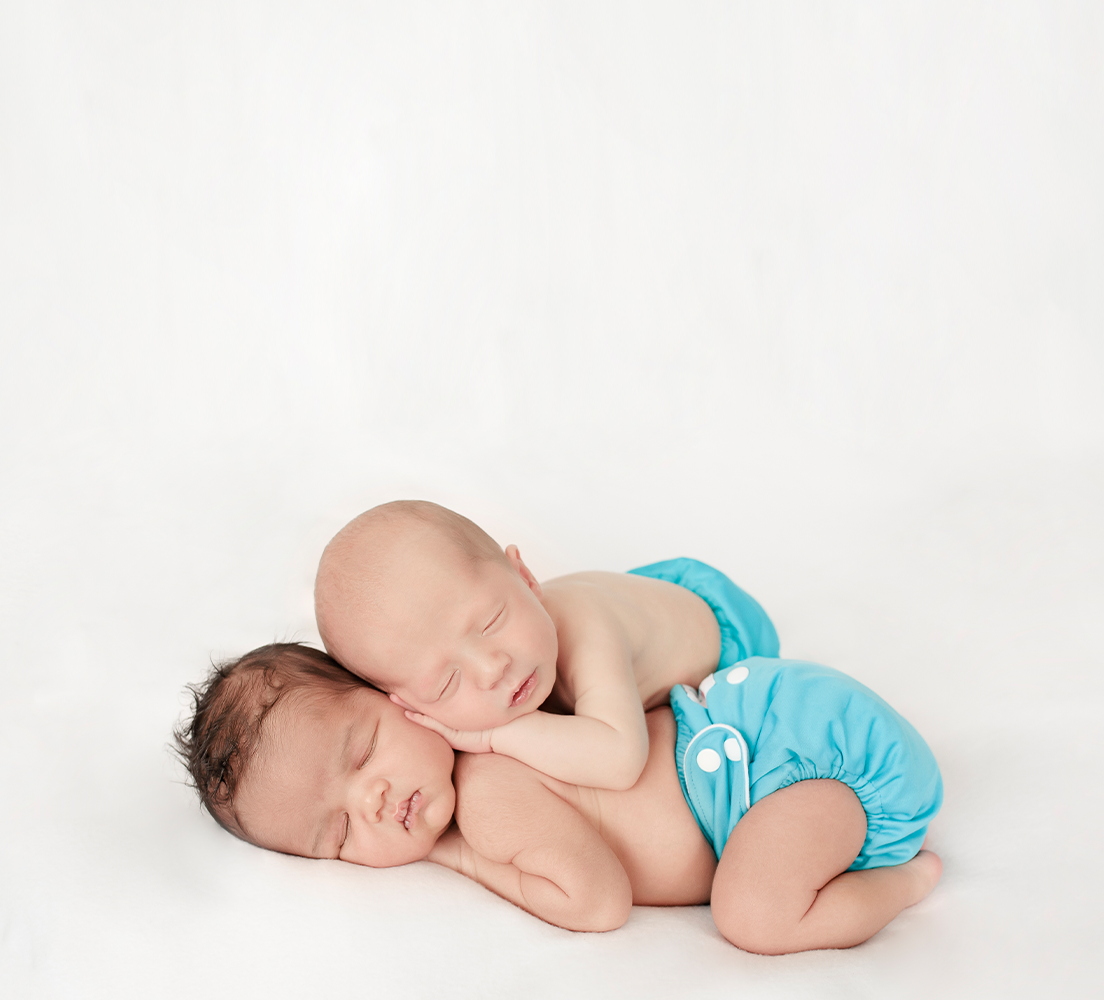 Candie Cloth Nappy
The Candie is a one-sized fits most side-snapping cloth nappy. They fit from around 3.5kg. Choose from either a Minky or PUL outer shell in fashionable colours and limited edition prints. 
Inside the nappy, you'll find a snap in trifold and lay in booster, both made from super-absorbent high-quality materials. 
The Candie is Australia's most awarded all-in-two cloth nappy. It's a hard-working and reliable reusable nappy that can cloth nappy more than one child.
Shop Trial Packs
High quality and durable Cloth Nappy ⭐️⭐️⭐️⭐️⭐️

We have been using bubble bubs for over two years now. We wash them and dry them in the dryer machine regularly. We had one a button feel off the nappy shell after two years. Their customer service team went above and beyond to solve this little issue. We definitely will recommend this brand to others to support this fantastic small business.

Natalie T

Love them! ⭐️⭐️⭐️⭐️⭐️

We started using candies after having great success with Bubblebub's Bambam newborn nappies. At 4.5 months old and 7kg, the Bambams do still fit, but are becoming tighter and we now prefer using the candies.

We've been using the candies for 2 months, and are so impressed with them that we've just bought more.

There are some lovely designs and colours (which we sometimes manage to match with his outfit) and they're easy to put on. They're well made and wash well. We've never had a urine leak and have never experienced a 'poonami' up the back, unlike friends using disposables.

Using cloth nappies is saving us money, as well as helping the environment. Very happy to have found this brand!

Eml

Favourite premium cloth nappy ⭐️⭐️⭐️⭐️⭐️

We have tried a few brands but these are our favourite. They come with both a trifold insert and a booster which is great for adapting to different absorption needs. They aren't bulky and are easy to put on. The lack of front adjusting snaps make them fuss free and very grandparent friendly (anyone can put them on).

Mel
Newborn Cloth Nappies
We believe you should be able to cloth nappy your baby no matter how small. Bubblebubs newborn cloth nappies will fit any weight and any shape newborn baby. You will do over 800 nappy changes in the first few months, and you will learn having a nappy that is bombproof will save so much time cleaning clothes, bed sheets, carpet, this list goes on and on.
Your friends may say leaking nappies is a part of having a baby. But it is really not. Just read the reviews.
Bambam Newborn Cloth Nappy
The first cloth nappy you will use will be the Bambam. This cloth nappy is soft and absorbent. It's like wrapping a soft, breathable warm blanket around your baby.
The Bambam will fit your baby no matter how small.- No messing around with pins
- No complex folding needed
- Will fit any size baby
- So soft and absorbent
- Makes Middle Of The Night Changes Less Stressful.
View Trial Packs
4.6 Stars On ProductReview.com.au
Got us into cloth nappies! ⭐️⭐️⭐️⭐️⭐️

We started on daytime cloth nappies when our son was 10 days old and tried half a dozen types leant to us by a friend

By far and away our favourite was the Bambam. It's a fitted cloth nappy, held by a 'snappy' with waterproof cover and holds a bomb proof record in our house. No issues with the fit for a 3.2kg newborn and they're still going for our little chappy at four months. The layers dry quickly and are easy to wash. Only the one caveat: it is probably a bit hard to teach grandparents to use but that's ok for us as we do 99% of nappy changes.

We love them and will keep them for any siblings. They've certainly saved us mounds of disposable nappies!

Perfect newborn nappy! ⭐️⭐️⭐️⭐️⭐️

I looked at lots of new born options but so glad I went with Bambams. So soft and absorbent as well as versatile. I was able to fold the insert in multiple ways to suit my little girl at different stages. So easy to use that I took them to the hospital and used them straight away. Easy to wash and dry. She wore them all the way to 8kg. Couldn't have been happier.

So easy for a first time mum ⭐️⭐️⭐️⭐️⭐️

These nappies have been great! I am a first time mum to a 4 week old and have been using these since he was born. Great fit, easy to apply and can be easily boosted if required. I found the absorbency really increases a lot with a few washes. I have some pre-folds as well which are also great.

Vicki's customer service is amazing, she answered all my questions quickly and with so much information. The website and the blog are also full of info and little videos which have been very helpful.
Choosing a selection results in a full page refresh.
Opens in a new window.