As a more traditional option prefolds are more basic than an all-in-one or all-in-two, they don't come as a set with all the "bits" so today we're going to talk about what "bits" you can use with your prefolds. Some are necessary, some are totally your choice. As with most accessories, it's up to you how much you use.
[caption id="attachment_640" align="alignleft" width="229"
Liners
Liners are definitely optional. The advantage of a liner really depends on which ones you choose. You have two choices for liners, disposable and reusable. Each type have their own distinct pros and cons. Under the umbrella of reusable can be many different fabrics but I'll just be discussing the most popular, microfleece.
To start we have disposable liners. Simply place in each new nappy and when you're done bin ones that only had pee on them and flush any with poo on them. The advantage of disposable liners is obviously that they're easier to use and make poo removal a cinch. The disadvantage is that they can hold moisture against bub's skin. Some babies are more sensitive to that than others so it may not be an issue but if your baby seems uncomfortable or is getting some nappy rash and you use disposable liners bear in mind that could be a contributing factor.
The other popular type of liner is a reusable microfleece liner. Microfleece liners are used to wick away moisture from bub's butt and keep them nice and dry. They are also excellent at reducing staining on your nappies. Obviously, these are more work than disposable liners because they must be washed but poo will generally peel off these a lot easier than a bamboo or cotton nappy. They are reusable so they're better for the environment and for your back pocket.
Both reusable and disposable liners are useful for preventing barrier cream build up. If you are using a good wash routine with warm or hot water and a good quality detergent this shouldn't be an issue but some people do find that nappy creams can build up in their cloth nappies, and liners (of either type) are great for helping prevent this build up. Find out more about washing your cloth nappies here.
Snappis
Gone are the days of nappy pins and worrying about pricking yourself or your baby. These days we have Snappis. A T-Shaped piece of stretchy plastic with teeth at each end to grip the fabric of the nappy.
Snappis are easy to use and come in lots of cute colours. The only trick to using a Snappi is to remember to stretch it into a Y-shape as seen below when you're using them, as seen in this photo. Start at one hip, pull across to the other and then straight down with the last arm of the Snappi. Also, buy Snappi brand Snappis. There are lots of knock-offs on the market and they're usually made with inferior materials and have a tendency to break or not grasp fabric as well.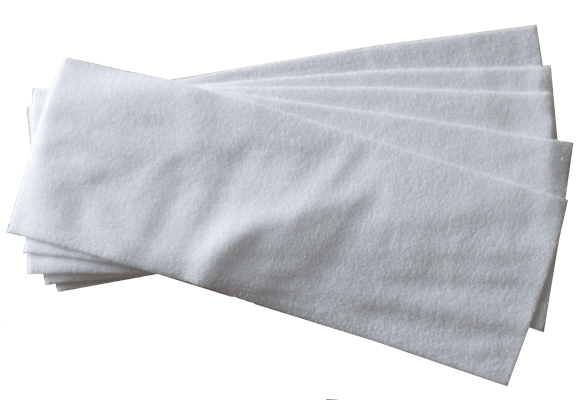 Covers
Covers are the only totally necessary accessory to use for prefolds. Every cloth nappy system needs an absorbent part and a waterproof part. As prefolds are all absorbent and contain no waterproofing you'll need a waterproof part to your system, this is where covers come in.
Bubblebubs covers are made with PUL sandwiched between 2 layers of polyester knit fabric. They are fastened with HTH (high technology hook) tape. Its unique low linting design means it continues to grab well after other touch tapes have clogged with fluff, it is also a lot softer than traditional velcro's so it won't rub on your little one's skin. It's also placed a little further down the cover so the top of the cover can fold over and protect your little one's skin from the fastening.
They are also a double-gusseted cover which gives you a great seal around the legs and helps protect against poosplosions. A prefold and a double-gusseted cover is about a bulletproof as a nappy can be.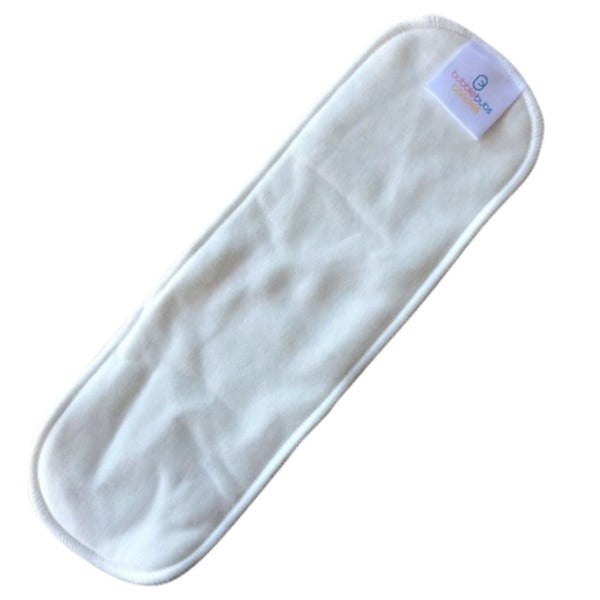 Boosters
Boosters are simply extra absorbency. They can be added between the cover and prefold to add absorbency without compromising leg fit, or folded inside a prefold. Experiment and see what works for you. This can be useful during the day if you happen to have a super heavy wetting bub or at night if you're looking to use cloth at night. If that's the case we have a few resources that could be of use. Here is a podcast and a blog about using cloth nappies overnight.
Hopefully this helps work out what you need to get to use with your prefold cloth nappies and what isn't right for you. If you have any questions comment below, or contact us on facebook.